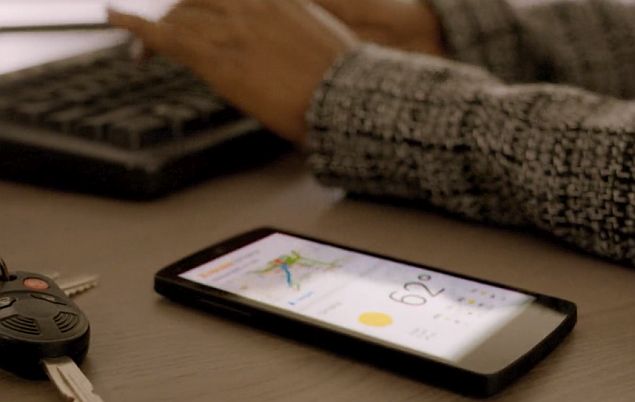 Google, soon after adding support for 70 new third-party apps with Google Now integration, is now gearing up to introduce another feature that will show searched for products that go on sale.The new Google Now feature has not been announced by the company; though a screenshot showing the relevant card with details about a searched product has surfaced on the Internet. The screenshot does indicate an imminent launch in near future.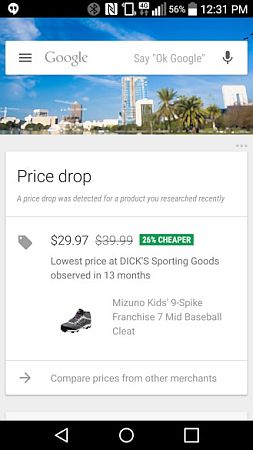 First spotted by Chris Livingston, the Google Now card notifies about a price drop on a product searched recently. The card reads, "A price drop was detected for a product you researched recently."
At this time, details about the new Google Nowfeature are limited. The main question is how Google will determine that if a searched for product is still relevant to the user.
Android Police points out that the new Google Now feature is based on the user's search frequency. It notes, "This new pricing data appears to be based on your search history too. If you search for a specific product a few times, Google assumes you're interested in buying it. So if the list price drops on a page Google indexes, it can notify you."
Google however has not yet announced the feature officially. It is also not confirmed whether the rollout is global, or still in a testing phase with select users.
The feature in many ways looks identical to Google's update that started tracking prices of flights searched for. Rolled out last year, the feature tracked flight prices for users based on their recent destinations and itinerary searches on Google and Google Flight Search (Google Flight service). The feature is of course, also similar to theGoogle Now feature that showed a card notification if an item searched for is being sold nearby.
Google on Tuesday announced new partnerships with app makers to bring Google Now Card support for 70 new third-party apps. These apps were over and above the existing 40 third-party apps with Google Now integration that were initially announced in January.