6 useful remedies to deal with painful shoe bites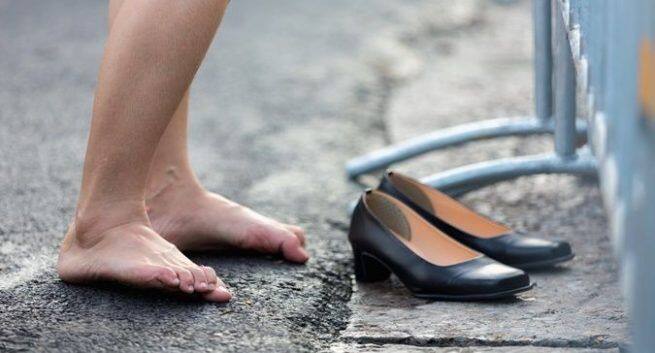 Shopping always gives you joy. You feel good when you buy new clothes and shoes. In fact, the moment you wear those new shoes your feet look pretty. But tight-fitting shoes rub against your skin surface, which leads to blisters, scars and pain. Thus, it is important to take care of the blisters and the scars created by the shoe.
You can apply antiseptic cream or put a bandage on the scar, but it is always best to resort on some tried and tested home remedies. Here are some of the best home remedies for shoe bites.
Ice Cubes
Ice cubes are the best home remedy to get relief from a shoe bite. They offer instant relief to the feet and reduce the pain caused by a bad shoe bite. Put a few cubes onto a clean cloth and rub it on the affected areas. This will also help to reduce any swelling.
Aloe Vera
Aloe Vera is the ultimate remedy for shoe bite pain and marks. It is known for its numerous healing properties. For instant relief from pain, you can apply aloe vera gel on the affected spots on the feet. Daily usage will also help reduce the scar marks.
Aspirin
Its anti-inflammatory properties can reduce the swelling and inflammation caused by shoe bites. Make a paste of aspirin tablet and water and apply it on affected spots. You can wash off the feet with water when it will become dry.
Olive and Almond Oil
A mixture of olive and almond oil can also treat blisters caused by shoe bites. This solution can bring instant relief, you just need to massage your feet with this mixture.
Toothpaste
Toothpaste heal blisters because it has compounds like baking soda, menthol and hydrogen peroxide. Apply some white toothpaste on the blisters. Leave it for an hour or so and then wash it off with water.
Honey
Honey can be effective in treating shoe bite caused scars and spots. Dab a cotton into the honey, apply it on the affected areas for instant relief.