Delhi University UG Admission 2017: 5 Points To Remember In Online Registration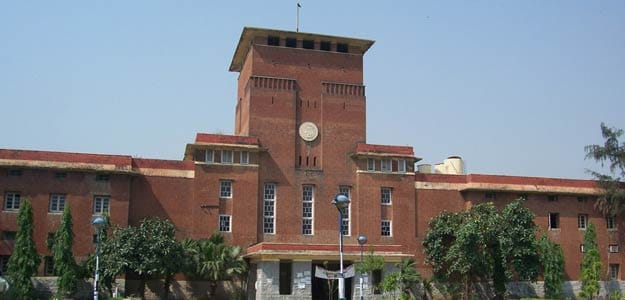 The undergraduate online registration in Delhi University will kick off tomorrow. The university will be accepting the online registration forms for its 60 undergraduate (UG) programmes in 62 colleges affiliated with the university with around 54,000 seats. The registration will take place between May 22 and June 12. To make the online registration process simple, here we are listing out some important points to keep in mind while applying for the UG courses of University of Delhi.
DU UG Admission 2017: Dates of online registration
The online registration will start from tomorrow, ie, May 22. The last date for the registration will be June 12. The registration for the entrance based courses will start from May 31. According to the university officials, the first cut-off list will be announced on June 20. The university will notify the subsequent cut-off list' dates soon
DU UG Admission 2017: Documents needed for online registration
Some of the mandatory uploads that an applicant has to make during online registration include passport size photograph, scanned signature, class X board certificate, among others. The University of Delhi will keep the window open for the entire May 12 – June 12 period, so that, the students whose class 12 results are yet to be announced may add their details the results come out, including the CBSE.
DU UG Admission 2017: Online Registration Fee, Multiple programmes
All applicants have to make an online registration fee depending on the categories they belong. There won't be any extra fee for the multiple programmes from various colleges applicants chose to apply.
"The students can apply for multiple programmes without paying an extra fee," said a release from the university.
DU UG Admission 2017: Merit Based Courses, Entrance Based Courses
Merit-based courses are those under graduate courses in which admission is done on the basis of marks scored by a student in class 12 board exam. For these courses, the university publishes cut off marks for the various colleges which fall under the aegis of Delhi University.
These are the courses, for which Delhi University conducts an entrance test to select students for admission. The registration for these courses will start from May 31.