Tips to get the right home loan for your 'Dream house'
Applying for a home loan could be an unfamiliar territory for most of us. While most brokers may offer you help, you'd want to do it yourself. It's one of those life skills that we need as adults, but isn't taught to us. How do you make sure you're not paying too much money or just how much do you want as a loan? Being able to get a loan when you need the money can help you to get the perfect home for your family. So here's what you need to do to ease your home loan process.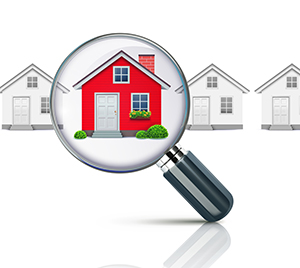 Get your credit report
A credit report is a history of your credit, including loans, your employment record, late payments, etc. Your credit report is the trail to your financial activity. It helps the lender to check if you will be able to pay him on time or delay the loan payment. Obtain your credit report and study it. In case there are any negative point in your report including late payments or pending ones, pay them off immediately. A negative credit report will result in a lower credit score.
Calculate EMI
Depending on your income and the requirement, the lender may agree to loan you a certain amount of money. Before applying for a loan, you need to have a plan for repaying it as well. Use a home loan calculator to calculate your EMI and the duration accordingly. Loan calculators will help you set a budget, and you may have to arrange the rest of the amount by yourself. The wise thing to do is to use most of your savings, especially when you are convinced that this is a big investment and also an important one. The less money you borrow, the lesser you have to pay back.
Credit score
Along with the report, you can also get a credit rating. It typically helps you to understand your credit report better. Simply put, a high credit score indicates you have paid off bills or loans in the past and will be able to do so with the new loan as well. This makes it easier for you to get a loan and may also help to lower the interest rate.
Choose right lender
You could get a loan from the local bank, or a financial institution. An important step of getting a loan is to determine from whom you want to get the loan. Do some homework and understand the interest rates, tax benefits and repaying process for each of these. Pick one that suits you best and with a lower interest rate. Some loans may have fluctuating interest rates that change as per the changing market. Once you are convinced, you could begin the process of applying for the loan.
Being aware of your options and policies is important while applying for a loan. Consider these points before applying for loan and your dream home is not far away.