Facebook, Twitter, WhatsApp Being Misused for Hate Campaigns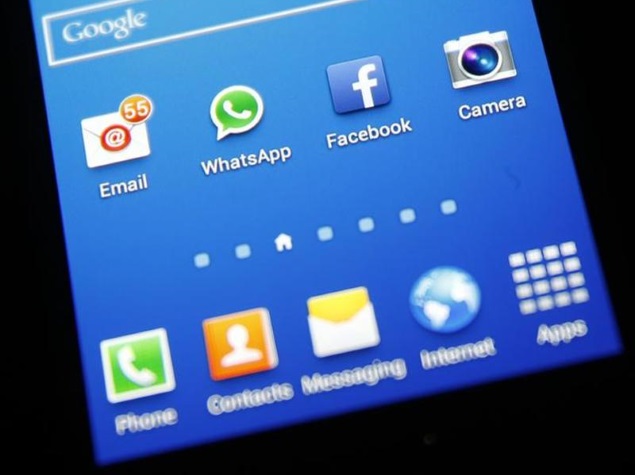 Twitter, Facebook, WhatsApp and other social media platforms have been misused on several occasions to spread hate campaign in the country, the government said on Wednesday."Instances of misuse of Twitter, Facebook, email, blogs and Whatsapp to spread hate campaign in the country have come to the notice of the government from time to time," Minister of State for Home Haribhai Parthibhai Chaudhary said in reply to a written question.
Chaudhary said several incidents of availability of inflammatory, harmful and hateful content on various websites including social networking sites hosted outside the country were also brought to the notice of the government.
The Minister, however, said the government does not monitor or regulate content on social networking sites.
However, the Information Technology (Intermediary Guidelines) Rules 2011 under Section 79 of the Information Technology Act requires that the Intermediaries shall observe due diligence while discharging their duties and shall inform the users of computers resources not to host, display, upload, modify, publish, transmit, update or share any information that is harmful, objectionable, affect minors and unlawful in any way, he said.
In the meanwhile, telecom operators have suggested a licensing regime for over-the-top (OTT) players like WhatsApp and Skype, while technology service providers and individuals advocated for non-discriminatory access to Internet.
The issue of net neutrality has been widely debated in the recent past, within and outside Parliament, and Trai had received over 1 million comments from individuals, service providers and their associations, among others. As Trai on Monday madepublic all the comments received by it to a discussion paper floated last month, it showed that the support for 'non-discriminatory and free Internet' largely came from individuals. On Wednesday, it resorted to address 'munging', a practice where the email IDs are changed by replacing symbols like @ to (at) and a '.' to (dot).