Airtel Says Will Exit 3G Intra-Circle Roaming Pact Next Year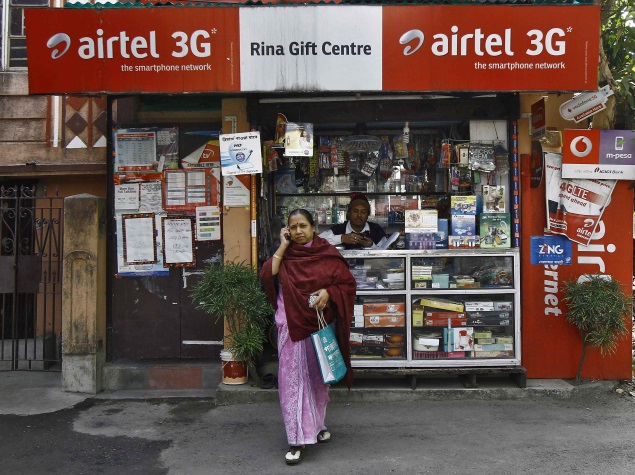 Telecom major Bharti Airtel Wednesday said it has lined up an investment of $3 billion, mostly for Indian and South Asian businesses, in this financial year.The company also announced termination of its controversial 3G intra-circle roaming agreements with Vodafone and Idea in various circles, except Kerala, by the end of 2015-16 fiscal.
During a company's earnings call, Bharti Airtel Global Chief Financial Officer B Srikanth said, "We have capex guidance of about $3 billion (roughly Rs. 19,066 crores) this fiscal. Of this about $700-800 million is for Africa and rest is for India and South Asia."
Also, the telecom giant will end its controversial 3G intra-circle roaming agreements with other operators by the end of the fiscal.
"We are waiting for spectrum to be allocated. Definitely before the year goes out we will be rolling out 3G in our gap circles and consequently we will phase out 3G ICR," Bharti Airtel CFO for India Nilanjan Roy said.
Srikanth said that in recent spectrum auction, the company gained pan-India capability for 3G and 4G services Tech Updates.
"We have now have capability to deploy premium 3G service in 900MHz across 10 circles which we will be rolling out in next 1-2 years," he said.
The company already held 3G spectrum across 13 out of 22 telecom circles in the country.
In the March auction, Airtel expanded its 3G spectrum footprint in six more service areas – Gujarat, Maharashtra, Orissa, Uttar Pradesh (East), Madhya Pradesh and Haryana.
Airtel, Idea and Vodafone have signed 3G intra-circle roaming agreements to use 3G spectrum of one another in the circle where they do not have the required frequencies.
The Department of Telecom has called these 3G ICR agreements illegal. There was a split judgement on this matter at telecom tribunal TDSAT and the matter is now sub-judice before the Supreme Court.
Also, the company plans to roll out 4G services across various circles in this fiscal.
"Since 2010, in five separate auctions, the company has acquired spectrum valued at Rs. 68,099 crores," Srikanth said.
Srikanth said that company is divesting from tower assets in Africa and is working to complete the process in 12 remaining African countries. "We will be able to share more details by end of first quarter," he said.
Bharti Airtel yesterday reported a 30.5 percent jump in March quarter net profit at Rs. 1,255 crores, buoyed by a robust customer growth and rise in mobile data revenue.
The Sunil Bharti Mittal-led company had reported a net profit of Rs. 962 crores for the corresponding period last year.
Total revenue of the firm rose 3.6 percent to Rs. 23,016 crores for the reported quarter as compared with Rs. 22,219 crores in the year-ago period.
Airtel has reported widening of net loss for Africa widened to $183 million (roughly Rs. 1,163 crores) for the March quarter as compared to $105 million (roughly Rs. 667 crores) in the year-ago period.
Shares of Bharti Airtel closed at Rs. 387.5 a piece, down by 3.32 percent compared to previous close, at BSE Wednesday.