JetSetGo, an Uber for Private Jets Raises Seed Funding From YouWeCan Ventures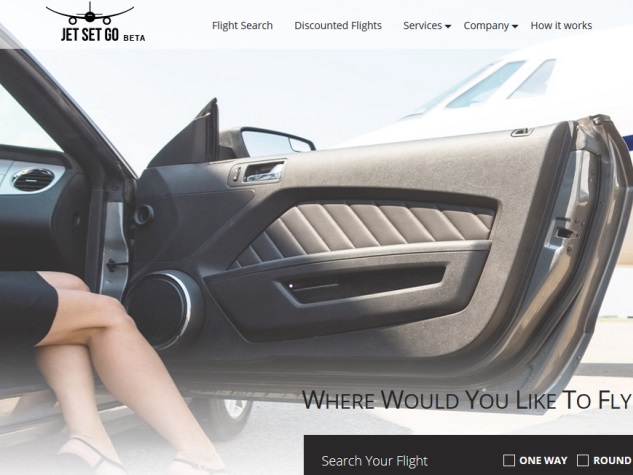 JetSetGo, an online marketplace for private jet and helicopter charter flights, has raised an undisclosed amount of funding from Yuvraj Singh backed YouWeCan Ventures.
The Delhi-based startup, founded by Kanika Tekriwal and Sudeer Perla allows users to request aircrafts and helicopters across India, and receive quotes from operators. The service has a customer base of corporates and international MNCs. "We service around 20 queries a day, and we're closing a decent number of them too," Tekriwal said, speaking to NDTV Gadgets.
The firm also serves as a marketplace for buying, selling, and leasing private aircraft, including pre and post sale services such as technical inspections, document inspection, apart from sourcing buyers and negotiating that aircraft.
JetSetGo claims to have almost 80 percent of India's private jet fleet available for charter on board the platform. The service can be accessed through the Web and a mobile app. Tekriwal said that the app has been taken down until the firm optimises it to perfection and incorporates real-time features and functionality.
The service offers packages for Chardham and Dodham Yatra by helicopter, customised to suit the customers' requirements. "Our offerings begin with just helicopters to visit the dhams from Dehradun to all inclusive packages which include hotels, darshan, food and ground transport." she said, adding that the 4 night, 5-day package costs Rs. 1,51,000 per person. "Then there are packages which go the whole leg including a private jet from Delhi to Dehradun, helicopter to the 4 dhams and return by private jet." she added.
The prices seem a lot higher than UberChopper, which debuted in India in 2014, offering rides at 4,999. "These helicopter rides were subsidised as much as 90 percent, and they were just promotional," Tekriwal said.