Google Messenger Update Adds Quick Reply From Notifications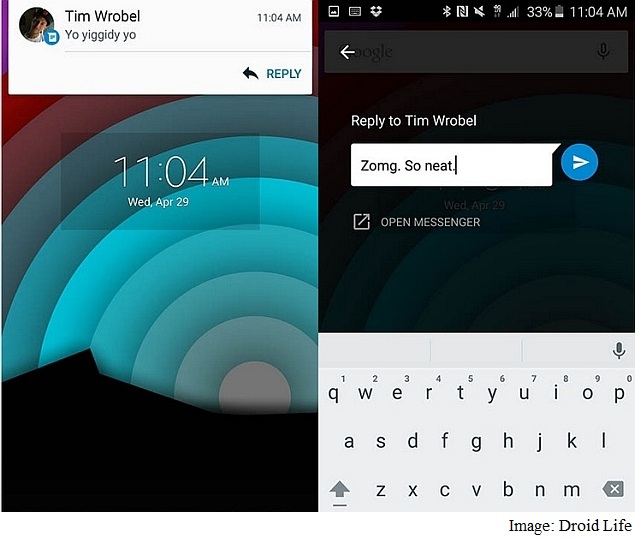 Google has pushed out an update for its Messenger app, which was launched last year in November, including a small but useful new feature.
The Messenger v1.3 lets users quick reply to messages right from the notification panel. After the update, users would see no difference in the notification ping when a message arrives. However, on expanding the notification bar an option to 'Reply' will now be seen below the notification.
On tapping the 'Reply' option users would see a full screen quick reply overlay (as seen above) along with a dialog box and keyboard at the bottom for typing out a reply. Right below the dialog box there is also an option to open the full conversation in the Messenger app.
The update has started rolling out via Google Play and might take some time to reach all regions. However, those who don't want to wait can manually download and install the app's signed-apk file (via Droid Life).
While Google's addition of this feature to Messenger sure is a step forward towards making it easy for users to easily complete a task, we suppose more users will be delighted to see the same feature coming to Google Hangouts in the future.
Apart from the new Material Design theme, the Messenger app has a few features that distinguish it from the stock SMS app and Hangouts. The app gives users more control with the block feature that was missing in the older SMS app. It also includes support for audio messages, emoticons, coloured text threads, message archiving and more.